Using a wide range of natural building facade cladding stone both from within the UK and around the globe, Kirk Natural Stone Developments offer building facade cladding solutions in natural stone or any building project.

The materials we offer include hand selected locally sourced random walling stone, well suited to rural facade cladding projects, to 20 or 25mm sandstone/granite facade cladding systems for new build or to transform run down drab looking street facades on a wholesale basis.

We are particularly interested to discuss our 20 and 25mm facing systems with housing associations, commercial, retail and healthcare property owners. In most cases the cost of re-facing and upgrading buildings will be less in both financial and environmental terms than the total demolition of tired looking buildings.

Whatever the building facade cladding project Kirk Natural Stone Developments are always pleased to offer expertise and advice to provide a solution in natural stone.

Case Studies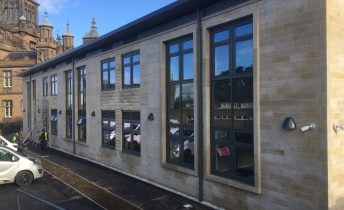 100mm Thick Heron Ashlar Sandstone Walling
Stewart Melville School New Building, Edinburgh
Main Contractor: Ogilvie Construction Ltd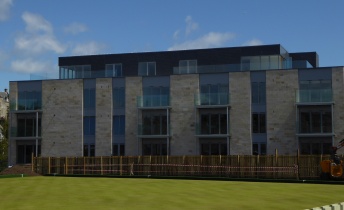 100mm Thick Heron Sandstone Masonry
New Apartments, 26 Kinneswood Road, St Andrews
Main Contractor: Bancon Construction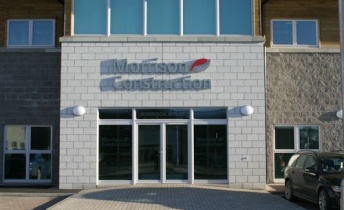 Balmoral Grey Fine Picked Granite Walling
Kingseat Business Park, Newmachar, Aberdeenshire
Architect: Tinto Architecture, Aberdeen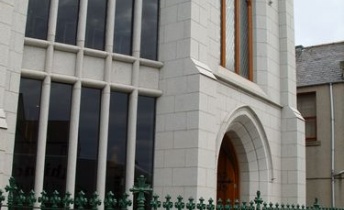 Balmoral Grey Fine Picked Granite Masonry
United Reform Church, Fraserburgh, Aberdeenshire
Architect: Davidson Smith Partnership, Aberdeen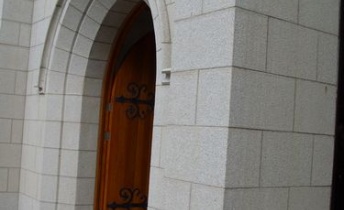 Balmoral Grey Fine Picked Granite Detailing
United Reform Church, Fraserburgh, Aberdeenshire
Architect: Davidson Smith Partnership, Aberdeen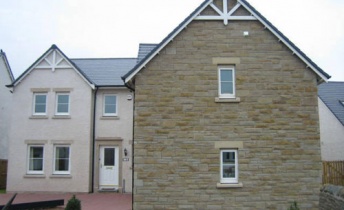 York Sandstone 100mm Thick Split Finish Random Walling Stone
Balmossie Housing Development, Dundee
Developer: Stewart Milne Construction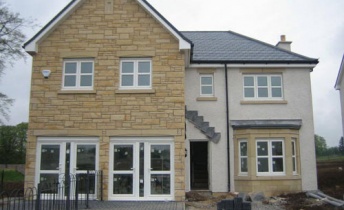 Heron Sandstone 100mm Thick Split Finish Random Walling Stone
Balgillo Housing Development, Dundee
Developer: Miller Homes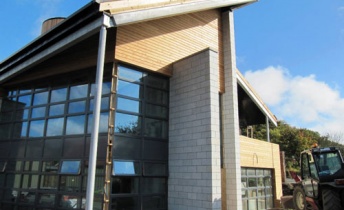 90mm Thick Fine Picked Balmoral Grey Granite Masonry
Whinhill Health Centre, Whinhill Road, Aberdeen
Architect: Halliday Fraser Munro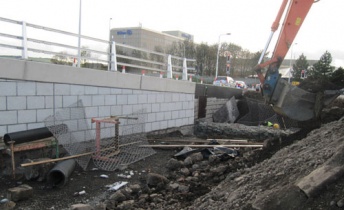 100mm Thick Balmoral Grey Fine Picked Grey Granite Bridge Facing
Dundee Waterfront Project Phase 3, Stage 2
Architect: Dundee City Council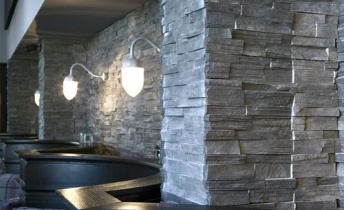 Nero Ardesia Stoneskin Wall Cladding
Malmaison Hotel, Aberdeen
Architect: Curious Architecture, Glasgow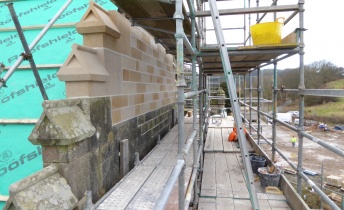 100mm Thick Heron Sandstone Masonry
Ury Mansion Restoration, Stonehaven
Main Contractor: Pert Bruce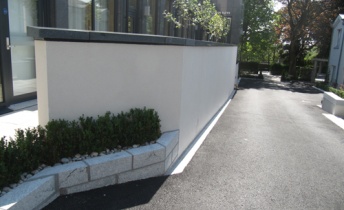 Black Alentejo Polished Granite Wall Coping
Chesters Hotel, Queens Road, Aberdeen
Architect: Graham Mitchell Architects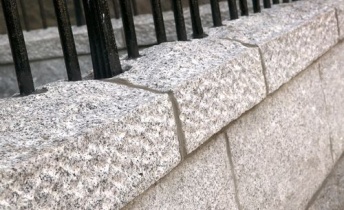 Rough Punched Balmoral Grey Granite Wall Coping
Malmaison Hotel, Aberdeen
Architect: Curious Architecture, Glasgow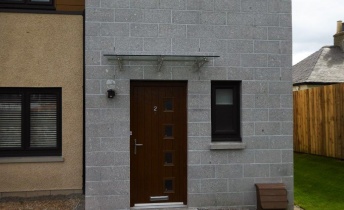 20mm Retro-Fitted European Grey Granite Overcladding
Maidencraig, Apartments, Aberdeen
Main Contractor: Bancon Homes