Natural stone facade cladding can be fixed to any structurally sound building to improve appearance and extend building life. Our 20mm granite and sandstone systems, and Tier system, allow a 'seamless' transformation of tired looking buildings, domestic or commercial. Retro-fitting is more sustainable, kinder to the environment and more cost effective than demolition and total re-build. Before committing to the additional expense of total demolition and re-build contact us to discuss the option retro-fitting using natural stone cladding.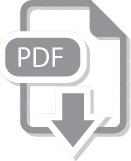 For more information about the benefits of using Kirk
ThermalWall for new build or retrofit projects.
Click here to download our brochure.

Case Studies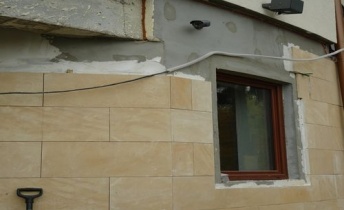 Retro Fitting 20mm Sandstone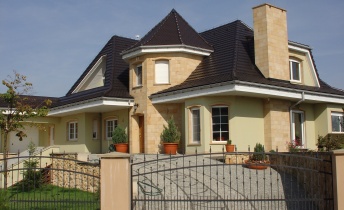 House with Sandstone Walling