Rainscreen facade cladding in a variety of natural stone materials including polished, honed or fine picked granite, ashlar sandstone and honed limestone can be applied to a variety of building structure types.


We offer architects a bespoke design surface for any situation and where required can recommend lower cost natural stone facade cladding options, which enable stone elements to be retained along with the prestige aspect of the project.

Design, design and design are the key elements to the successful creation of long lasting building facades in natural stone, and at Kirk Natural Stone Developments the depth of our experience ensures that anything we propose will work.

Case Studies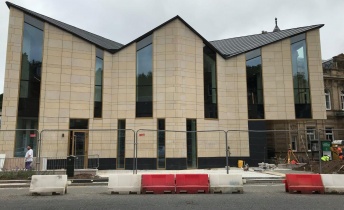 30mm Thick Heron Sandstone Ashlar Rainscreen Cladding
Great Tapestry of Scotland Museum Project, Galashiels
Main Contractor: Ogilvie Construction Ltd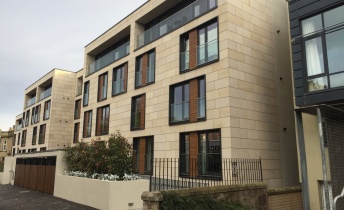 30mm Thick Heron Sandstone Ashlar Rainscreen Cladding and 100mm Walling
Newbattle Terrace Apartments, Edinburgh
Main Contractor: Colorado Construction Ltd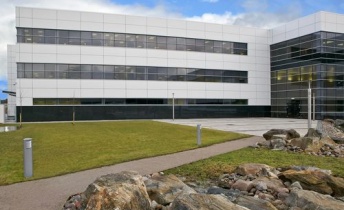 Nero Absoluto Polished Granite Cladding
Acergy Headquarters, Westhill, Aberdeen
Halliday Fraser Munro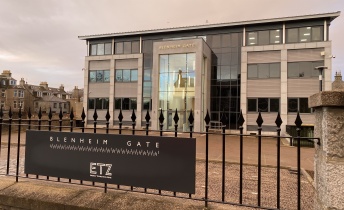 40mm Thick Light Grey Granite Rainscreen Cladding
Blenheim Gate Office Extension, Aberdeen
Main Contractor: MTM Construction Ltd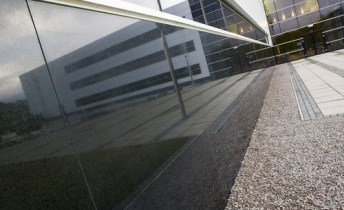 Nero Absoluto Polished Granite Cladding
Acergy Headquarters, Westhill, Aberdeen
Halliday Fraser Munro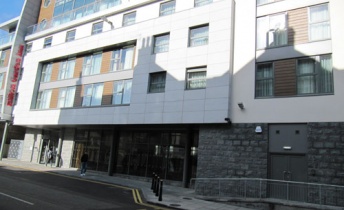 Balmoral Grey Fine Picked 40mm Granite Rainscreen Cladding
Hilton Hotel, St Andrews Street, Aberdeen
Mackie, Ramsey Taylor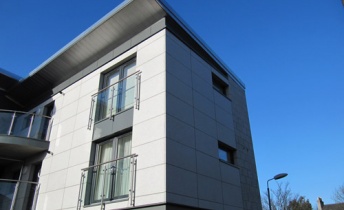 Balmoral Grey Fine Picked 40mm Granite Rainscreen Cladding
New Apartments, Thistle Lane, Aberdeen
Mackie, Ramsey Taylor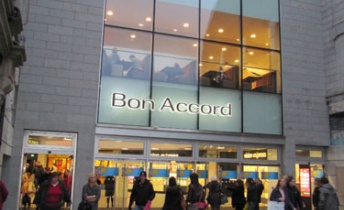 Dalbeattie Flame Textured 40mm Granite Rainscreen Cladding
Bon Accord Shopping Centre, Aberdeen
Architect: Gareth Hoskins Architects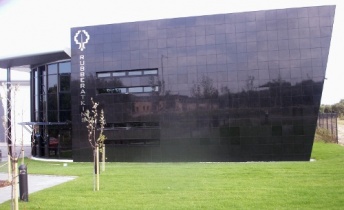 20mm Polished Black Granite Cladding
Rubberatkins Global HQ, Aberdeen
TCD Architects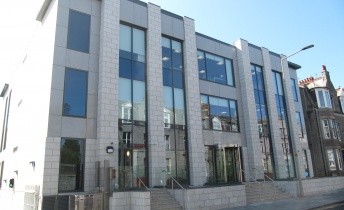 Balmoral Grey Polished 40mm Rainscreen & 100mm Fine Picked Masonry
Union Grove Office Development, Aberdeen
Main Contractor: Bancon Construction Ltd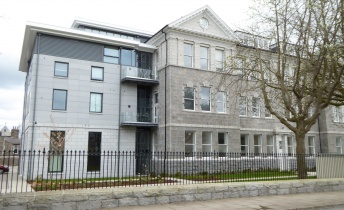 40mm Thick Granite Cladding & 100mm Thick Granite Masonry
Mile End Apartments, Aberdeen
Main Contractor: Bancon Construction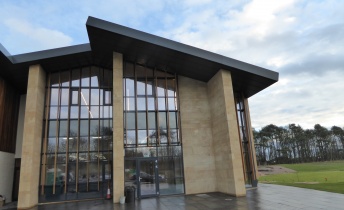 50mm Thick Sandstone
Kingsbarns Golf Centre, St Andrews
Main Contrator: Muir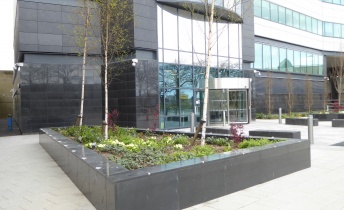 20mm Thick Polished Black Granite Wall Cladding & 30mm Planters
Ardent House West, Aberdeen
Halliday Fraser Munro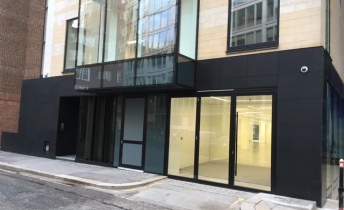 20mm Thick Honed Black Granite Cladding
St Andrew's House, London
Main Contractor: Paneltec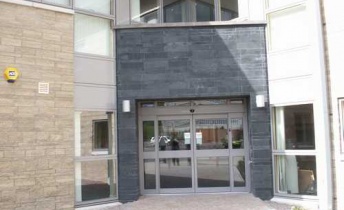 Rio Nero Riven Slate Cladding
Fort Willam Health Centre, Highland
Contractor: Robertson Group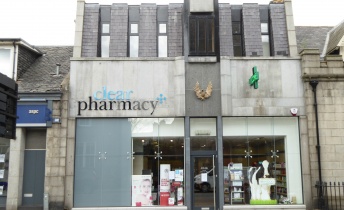 30mm Thick Granite Cladding Re-Fit
3 Albyn Place, Aberdeen
Main Contractor: Burns Construction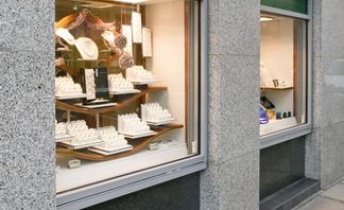 Luna Pearl Polished Granite Cladding
Finnies Jewellers, Aberdeen
Aberdeen Building Design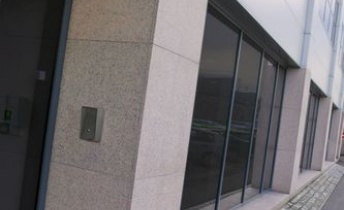 Rosa Porrino Flame Textured Granite Cladding
Petrofac Headquarters, Aberdeen
Halliday Fraser Munro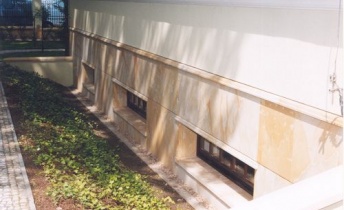 20mm Ashlar Sandstone Facing System & Retro Fit Sandstone Window Surrounds
Poland